Become an Insurance Agent with GST Suvidha Kendra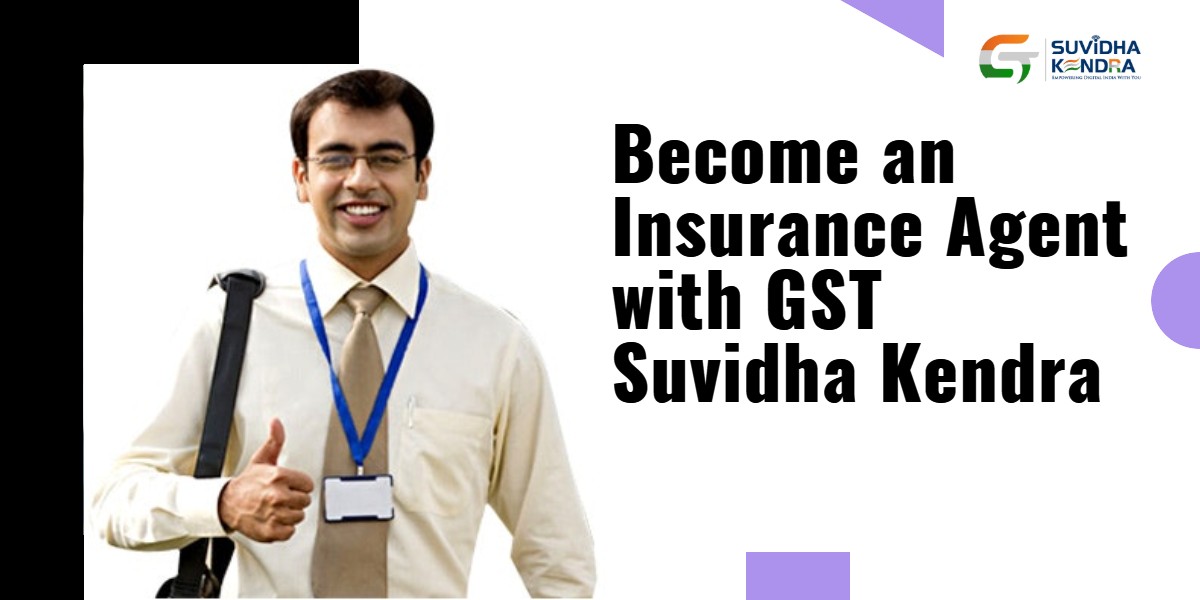 Selling insurance can be really rewarding and has exceptional growth potential in it. Do you think the same and aspire to become an insurance agent? Then without a wait here is something great waiting for you, GST Suvidha Kendra. It is a great opportunity and they would provide a great juncture to your career. This would be an excellent start to your career with a very less amount of investment required and you can make a much-needed change in your career becoming a travel agent with GST Suvidha Kendra. Here you would get many occasions to prove yourself and show how different you are from other agents.
Am I Eligible?
The first question that might be coming to your mind is that if you are eligible to become an Insurance agent or not and also how much experience is required for it. If these questions are bothering you, then don't distress yourself as the eligibility criteria are very simple and you do not need any insurance background for joining us.
Here is the eligibility list for you-
Should be an Indian citizen
Should be of 18 years of age
Have a basic knowledge of computer and internet
Minimum 12th Pass
There is no added degree or experience that is required to become an insurance agent with GST Suvidha Kendra. In fact, here you have the flexibility to either work from home or do it as a full time or part-time job. It completely depends on you. Also, it can be of an added advantage to people who want to start another business line, any person working for a 9-5 job but wants a part-time job for additional income, any entrepreneur or any person who wants to earn extra income.
How can I apply for it?
Application process has been kept absolutely simple so that you have no trouble applying for it. The documents needed for KYC submission are 1 photograph, 1 photo ID (any one of the- DL, Aadhar Card, PAN Card, Passport or Voter ID) and the address oy your location.
Once you will submit the documents your work is done, now the GST experts would verify the location and your primary details. As per the availability, your application would be accepted or rejected. You would get a call from our GST expert and if everything goes fine then you need to pay the fee (we would discuss in detail later), you would get the agreement and get a copy of the license. This means that you have successfully become an insurance agent.
Your training would start from the very next day when you get the agreement and also you would get the promotional material which would include banners, visiting cards, letterheads, etc.
Now the application process is complete, are you eager to know about the commission structure, let's know about it more.
Commission Structure
This always remains a matter of concern for most of the people that how much would be the payment, when would it be paid and how. But with GST Suvidha Kendra, you can be rest assures that you would get the maximum profits and would be paid every 15 days and you would be paid directly in your bank accounts. All this sounds so pleasing to the ears, here is the percentage of the commission that you would earn becoming an insurance agent-
Thus, we can say that being an insurance agent you have chances to earn a fair amount of money as the average would come up to 15%-28%, which is quite a lot. Plus to clear your doubts GST Suvidha Kendra has also provided you with the commission calculator, here without any complications you can calculate the per month earning according to the work done by you. You just need to click on the + or – buttons to change the quantity and you would get the exact amount.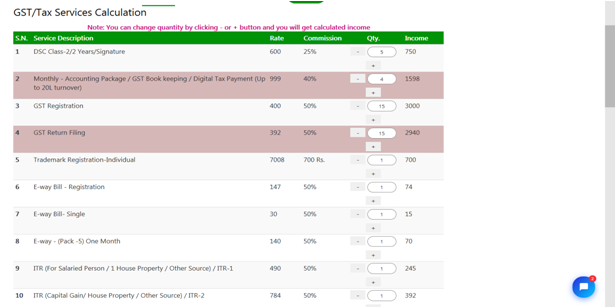 Perks of paying the fee
As mentioned above, there is a small fee that you would have to pay while registering to become an insurance agent with us. You must b thinking that would be the added assistance or profit you would have if you pay that amount.But First, it is important for you to know how much amount you need to pay? You just need to pay a small amount of Rs. 24000 and you would get a GST Super License and you would become a certified insurance agent.
After paying the fee you would get-
Training Material
Coupons of the amount you pay, they would be added to the wallet and you can use it for any services in GSK
Competitive Service Pricing
Round the clock help desk support
GSTN-GSP Approved License
Promotional Material
Tax and Company related services
20 clients would be provided
CRM portal to provide the above services
The list does not end here, there are many more benefits that you would get paying this fee. So, enjoy the benefits of being an insurance agent where there are no losses, just profits are coming your way.
Your Role after joining us-
Don't worry there would be no trouble for you, in fact there you have work flexibility if you join us.
You can set up your office at home or at any feasible place where you can easily meet people
You should diligently read the training modules so that you can assist the customers properly
Also, you would have to collect all the documents needed by us for all company-related work
You would need to contact us in case you face any issues or if you have any query.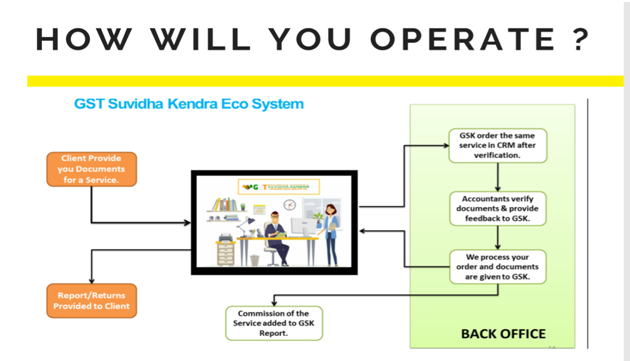 Join Now
By now, you know everything that would be needed from you to become an insurance agent. You can register today at GST Suvidha Kendra and become a certified insurance agent. There are unlimited benefits and profits that you can earn by joining us. Not only we help you earn profit but give you a great platform to grow and add more revenue to your existing income.

Share this post?