Best Business Opportunities in India with Low Investment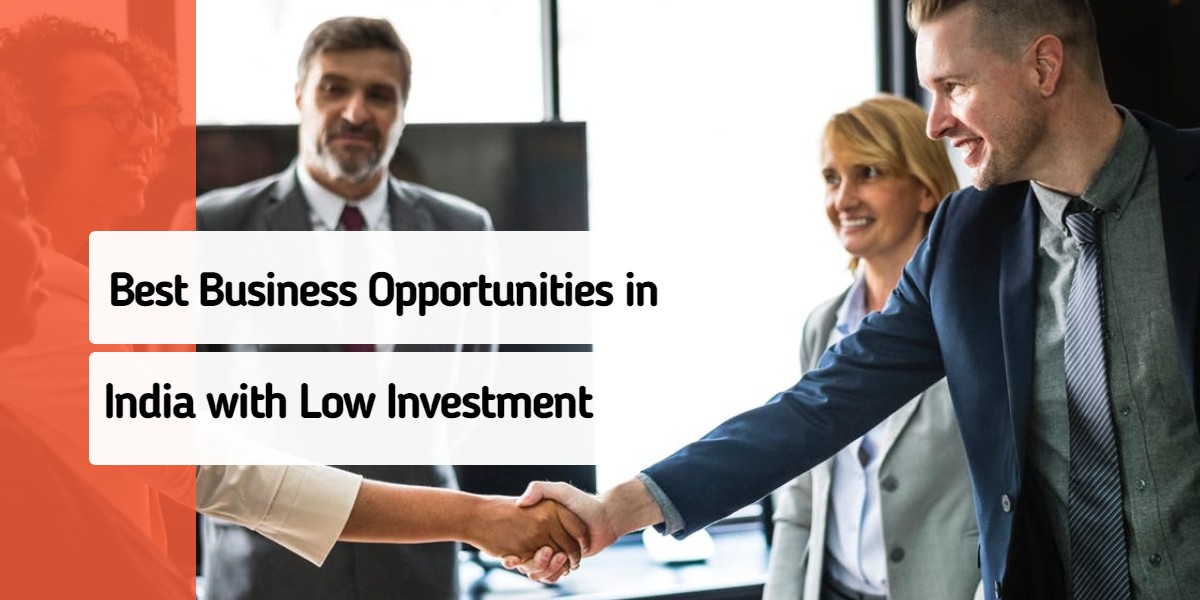 Are you losing sleep over lack of financial resources for your next business venture? It is natural to stress over for financial assistance in the era where every second person is an entrepreneur.
We can all agree that the job market in India has faced destitute downfall as per the latest statistics. This led to a wild increase in the unemployment rates and a goose chase for success in the traditional businesses.
While the market of startup funding still looks dicey, in this blog post we have outlined 5 best business opportunities in India with low investment and minimum qualifications. Before we begin with the listicle, business entirely depends on your interests and dedication, these are just suggestions that have performed well for the surveyed population.
Travel agency
We are sure your Instagram feed is flooded with posts of people around you under the hashtag 'wanderlust'. Yeah, we feel that! You too can join the squad by making money out of their passion.
How? Facilitate their travels by starting your own travel agency. You can start with arranging local tours within India and then maybe expand to international travels.
People pay for convenience which will include booking flight tickets, hotels, tours, and guides. In order to function cost-effectively, you can tie up with a host agency which will offer you benefits of pace. You can get your CLIA, ARC, or IATA number faster this way.
Also, you can look at higher commissions when you have an arrangement with a host-agency as they perform back-end functions for you.
Sounds like something that interests you, well, don't decide yet, we have four more coming up.
Breakfast Joint
Hey, little cheffy! Did you get compliments, at any time in the past, for the magic that you bring to most basic breakfast preparations?
Well, if yes, this one is for you.
Food as a commodity has the quickest turnover and steep competition in the foody country like ours. Every corner with reasonable visibility and proximity has a breakfast joint which is crowded like they are selling it for free.
If food is your thing and you think that you can make a difference, start a breakfast joint.
Make sure it is in the proximity of commercial spaces. It is quite common for people to grab a quick bite before they head to their offices. Leverage the opportunity in rush hours and tea breaks when people tend to opt for the closest food joint.
Home Tuitions
Have absolutely no funds to invest? Don't get disheartened, this option requires near to zero startup costs. All you need is a good repo and a little advertisement. Spread the word on social media that you are now taking home tuitions.
This business is a sure shot because it is a general tendency of Indians that schools aren't sufficient for the overall development of a child. Also, in the busy lifestyle that runs by the clock, Indian parents find it hard to meet the ends let alone sparing time for children's education.
Once you fetch a few good students to work with, word-of-mouth recommendations will take you a long way. Maybe in an year or so you can look at your own coaching center.
Event Organizing
Have you watched 'Band, baaja, baarat?
Party planners will find this one interesting. This is an on-demand industry with minimal startup cost. Wedding, birthday party, engagement ceremony, baby shower, kitty party, you name it. Event organizing is a great avenue to grow in if you are resourceful and creative.
A good event manager needs to be best at managing, crisis management, networking, and traveling. You will be required to visit 100s of venues to match the client's requirements and get the arrangement done at the chosen destination.
The big plus is you get to dress in party attire all the time. That's a big yay!
GST Suvidha Kendra
If you thinking of stable income and long term thing, GST Suvidha Kendra is the best choice for you.

With a GST Suvidha Kendra (GSK), you can assist businesses in complying with their GST return filing requirements. GSKs are facilitation centers which are approved by GSPs to smoothen the GST return filing process in a cost-effective manner.
You can get your registration at just Rs.15000 and start working. Any Indian citizen can start GST Suvidha Kendra and serve the businesses of any size. Your targeted client base will be SME small and medium entrepreneurs, shopkeepers, individual with turnover above 20 lakhs.
This business is gaining traction in the market at a rapid pace under the franchise model.
Here is how to start your own GST Suvidha Kendra.
Did you like this post or feel there is a scope to improve? Drop your reactions here and we will improvise the post to yield maximum deliverables.
Thanks for reading!

Share this post?