Explore the Career Opportunity as a Loan Agent with GST Suvidha Kendra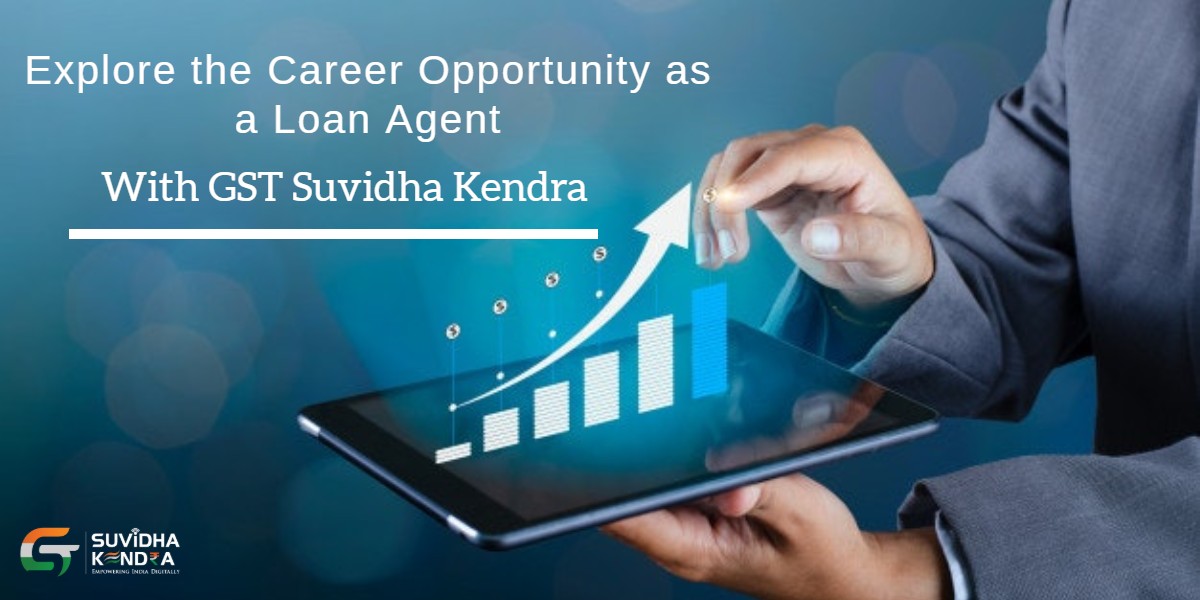 Whenever we start a new business, the first thing which we look out for is the loan that can help in strategizing and investing in new tools. Your business requires funding at different phases. It includes starting a new project or expanding the current project operations or to recover from the losses.
Whenever an entrepreneur starts his own business, he needs to make proper use of the resources in all the possible ways. It is quite easier to acquire a loan from your private bank.
Becoming a loan agent and helping others by providing them loan is a gratifying profession which has exceptional growth and potential. If you have the same desire to become a loan agent then this is an opportunity for you.
Then without a wait, a great opportunity is awaiting you, GST Suvidha Kendra. This is an excellent opportunity, and it would provide your career a great value.
Customers having a CIBIL Score of more than 760 are required to pay 1% lower interest rates compared to those having a CIBIL score between 675 – 724.
Here you will get lots of opportunities to prove yourself and show how you are varied from the other loan agents.
What is the eligibility requirement to become a loan agent?
The first and foremost question that strikes your mind whenever you are applying for a new job is whether you are eligible for that particular post or not. If these questions are bothering you, then do not stress yourself here is the eligibility requirement, plus, you do not need any special experience in this field.
Eligibility Requirement
The applicant must be a citizen of India
The applicant must complete a minimum of 18 years of age
The applicant must be well versed in using computer and internet
The applicant must be minimum 12th std Pas
You do not require any added experience or degree to become a loan agent with GST Suvidha Kendra. Being a loan agent, you can either work from home or do a part-time job. It is entirely up to you. Joining GST Suvidha Kendra as a loan agent can also be an added advantage for people looking for extra income.
The Registration Process
The registration process is very simple. To make your registration process hassle-free, click the mentioned link. You need to enter your few details, and then you are all set to become a loan agent with GST Suvidha Center. You must be curious to know the steps required. You are required to fill them in the below-mentioned information to register yourself for the loan agent.
Your Name
Your Mobile Number
Your Email address
The area where you stay
City where you live in
Pin Code of your area
After filling the above information, you need to submit the form. After submission, the GST expert from GST Suvidha Kendra will check your pin code and the availability of GST Suvidha Kendra in that area.If the GST expert does not find any GST Suvidha Kendra in your area, then you will get a call from the GST expert within 48 hours wherein he will ask for your PAN card, your photographs, and the Aadhar card copy. Also, if you face any issues regarding it, you can always call on the registered mobile number, or you can also email us.
Types of Loans Supported by GST Suvidha Kendra
The Loan agent can provide loans for below businesses. This includes
Loan Against Property
Property loan is where the money is collected by the bank through the mortgage of your property. Your property serves as a deposit of protection of the bank's money and the original loan documents of the lender will be kept under the custody of the bank until the repayment of the credit money. When people do not pay the monthly installments, banks are restricted to the estate of the loan by legal procedure.
Banks will only authorize the loan to 40%-60% of the value of property; some banks may even allow authorization loans to 70% of the value of their property.
Low-Interest rates on loan against property are higher than home loans. Just like any personal loan, there is no restriction on using the proceeds of a loan against property.
Loan Against Property (L.A.P) products include
L.A.P. for residential property

L.A.P. for Commercial Property

Commercial Property Purchase Loan

Lease Rentals discounting
2.Vehicle Loan
You are planning to buy a new vehicle but running short of money right? You're not alone many people don't have enough cash to buy even a good, much less a new, used car. They're making a loan therefore.
A car loan is almost what you think it is: it is a personal loan that is used to buy a car. It is a private loan. In fact, the creditor loans the money it takes to buy a vehicle to the borrower (you). The lender offers to repay the founder, usually in monthly payments, for the amount of the loan plus interest until the amount owed is completely reimbursed.

Vehicle Loan Products
Commercial vehicle loan

Two-wheeler Loan

Four wheeler loan

Used Car loan
3.Personal Loans
To get quick money wherever possible, the best option is to look for a personal loan. You have to comply with certain financial institutions conditions in order to get your loan accepted. Most loan applications are denied because they do not meet most financial institutions ' personal eligibility criteria.
The denial of personal loans is a grave blow, in particular if you are unable to handle the funds. If you apply for a new loan, ensure that the various reasons for your past refusals are recognized.
One can opt for personal loan to overcome the below financial issues
Marriage

Medical expenses

Educational needs

Business

Other financial issues
4.Business Loans
Businesses are expected to fund or pay for investments a sufficient amount of capital. As a result, business borrowing earns the financial support they need. A corporate loan is a mortgage, which the company has to repay under the terms of the loan.
Business Loan can be opted in below cases:
Trading Trader

Producer

Shop Owner

Partnership Firm

Private Limited Company and Limited Company

Single Ownership firm
5.Home loan
At least 750 is considered to be a good rating. When lending you cash, lenders often test the credit score. When requesting a loan check, therefore, your credit scores will not be denied. In the case of poor credit card ratings, correct them. Therefore, your loan is more likely to be approved and your personal loans even enjoy low-interest rates.
A personal loan has some eligibility criteria. As always, you get the loan amount within 24 hours of your request, if you apply for an online loan. When the records are checked offline, the online check of a home loan takes time. Only then will it not be much hard for people to receive the loan amount for both the loans if you meet all eligibility criteria.
The home loan products include
Construction Loan

Extension loan

Improvement Loan

Plot Loan

Balance Transfer
The Application Process
The list of necessary documents during the application process to become a loan agent is mentioned below: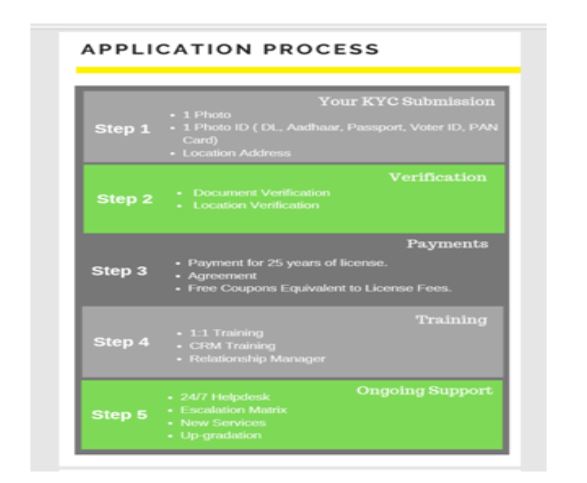 Once your documents are verified, you are required to pay the license fee and sign an agreement to become a loan agent with GST Suvidha Center. Once all this is done, then you would get trained to become a loan agent.
What will you get after paying the fee?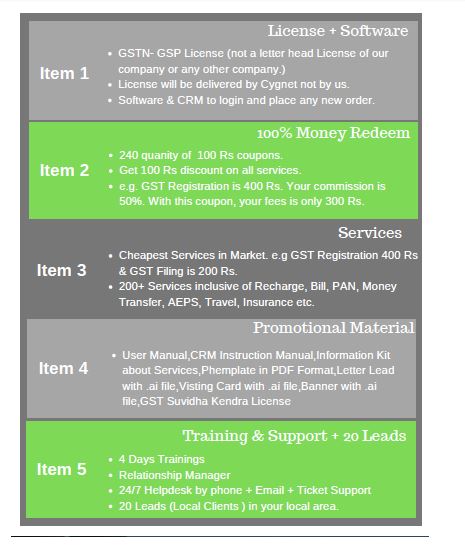 Your role after joining us-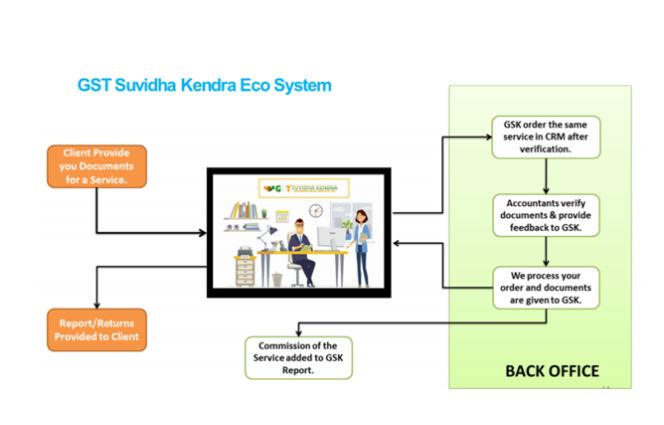 You have the flexibility of working at your own pace.
You can set up your own office either at your home or any other place where you can meet people quickly.
You must go through the training modules thoroughly
Need to collect the list of documents required for the company related work from us
We are available at your help 24×7 to solve your issues and queries.
With Us you will get the following perks
License and Software
100% Money Redeem
All Services
Promotional Material
Training and Support
Commission Structure
The Commission Structure to become a Loan Agent with GST Suvidha Kendra is is between 0.4% to 0.6% based on the Product and Bank.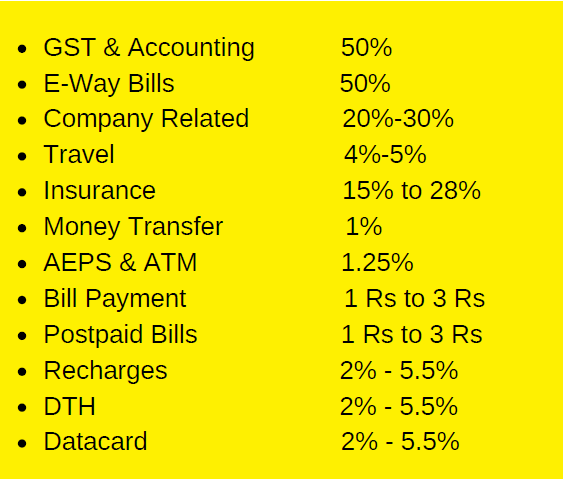 Join Us Now
You can register yourselves today to become a loan agent with GST Suvidha Kendra and become a certified loan agent. There are unlimited profits and benefits which you can earn by joining us.

Share this post?