How To Become a Licensed Insurance Agent?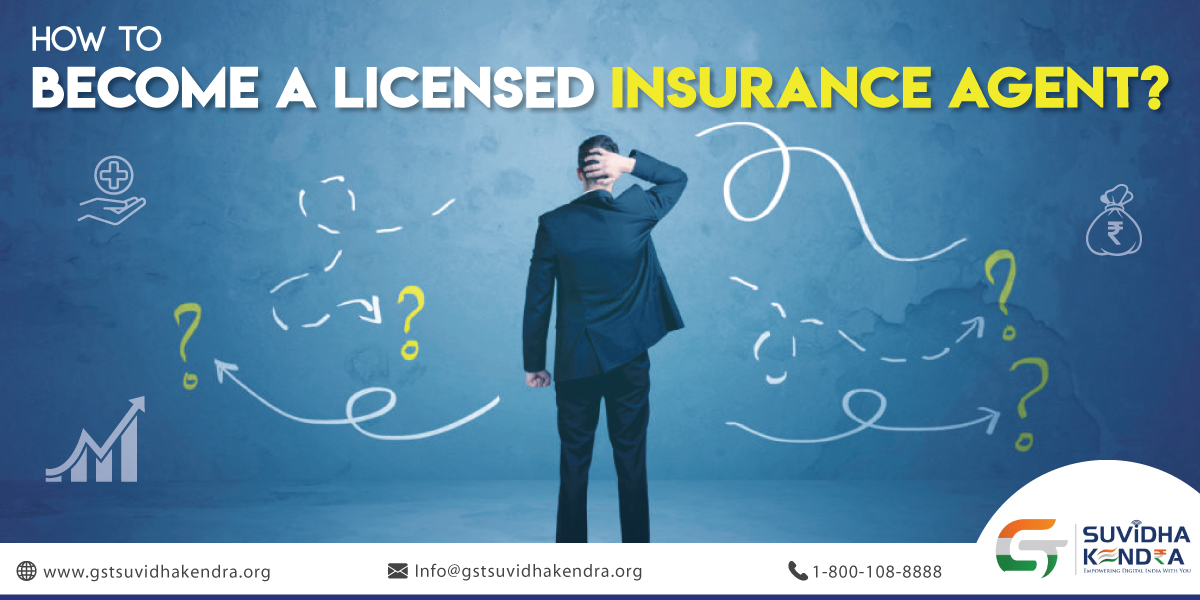 Are you looking for a business that is not affected by an economic downturn or recession? Insurance is one of those industries that the state of the economy is mostly unsettled. With so many different insurance forms out there, it's no wonder the number of insurance laws continues to grow.
This article describes some of the standard prerequisites, including background checking, insurance training courses, and licensing review.
Insurance agents, on behalf of insurance carriers and brokerages, market insurance policies to customers. Agents need to know the type of policies that their company provides and help clients decide which plan best suits their needs. To find and attract potential buyers, they should also have strong sales, advertising, and customer service skills. Insurance agents may sell one of many different insurance types, including life, medical, auto, and liability insurance.
Agents working for an insurance company only offer policies from that organization, while those working for brokerages sell policies from several insurance providers. Now let us see the career of an Insurance agent.
This is a booming field because nowadays, almost 50% of people prefer becoming an insurance agent to earn extra income.
The career of a licensed Insurance Agent
An insurance agent assists customers in choosing insurance policies that meet their needs. He or she may also be considered a sales agent for insurance. Clients include corporations as well as individuals and families.
Any insurance agent works for one particular insurance agency and markets only the services of that business, while other agents work independently or for a broker, selling products from several insurance companies.
Brokers
Captive agents
Financial consultants
Health and long-term care insurance agents
Health insurance sales agents
Independent insurance agents
Insurance agents
Insurance brokers
Life insurance agents
Life insurance salespersons
Pension agents
Producers
Property and casualty insurance agents
Duties of licensed Insurance Agent
Providing leads, arranging meetings, recognizing customer needs and promoting relevant goods
Closing sales on current prospects
Meeting new business production goals and expectations as set
Providing timely, reliable and polite customer service
Creating business referral relationships
Supporting sales staff with quotes feedback and job renewals
Being a team player who encourages business referrals
What exam are you required to answer to become a licensed insurance agent?
First, you would have to meet specific eligibility criteria specified by India's Insurance Regulatory and Development Authority (IRDA examination) to become an insurance agent. Every year, the Insurance Institute of India (III) conducts the Insurance Regulatory and Development Authority (IRDA) test, also known as the LIC officer, on all India bases for hiring licensed insurance agents in insurance companies.
Now, you must be eager to know the eligibility criteria to become a licensed insurance agent. Let us have a look at it:
The aspiring candidate must have completed 18 years of age, and there is no upper age limit for taking the IRDA examination to become a licensed insurance agent.
The aspirant should have completed his 10th standard or 12th standard or
Must have worked with an insurer previously for at least three years before the date of registration
Syllabus for IRDA examination
The IRDA Exam Syllabus covers issues related to insurance, mortgages, laws, and general implementation. Also, you need to prepare yourselves on mathematical problems, such as percentage, discount and loan estimates, etc.
IRDA examination fees
IRDA Exam fee is Rs.200 for each entry form
Required fee and two photos are to be submitted through the sponsoring Insurance Company to the Insurance Institute of India, Universal Insurance Building, 6th Floor, Sir P.M.Road, Fort, Mumbai-400001.
Examination Schedules
The IRDA exam is not held on any particular date or any specific venue. On the other hand, the examination is conducted on the dates and venues mutually agreed upon between the sponsoring insurer and the institute. The only condition here is at least 20 candidates should appear for the examination.
Examination Result
The result of the IRDA exam is declared within five days from the examination date. The candidates successfully clearing the examination are provided with a passing certificate.
Once you are entirely aware of the IRDA exam and its eligibility criteria, next comes the commission structure. Let us see how it is:
Commission Structure
Insurance Agent Commission is nothing but the grant earned from the company by an insurance agent. It varies from policy to policy, and the Insurance Agent Fee is also based on the policy definition, the higher the term, therefore, the higher the fee.
Take a look at the various advantages of becoming a licensed insurance agent.
Benefits of becoming a licensed insurance agent
1) You can start earning at the age of 18
The ease of admission is one advantage of becoming an insurance agent; most agents only need to have finished high school. You can become an insurance agent right after completing your 12th standard. All you need is a passion for the thrill of the hunt, the rush of a sale.
2) You can become your boss
You should aspire to become an insurance agent if you have entrepreneurial inclinations and a passion for developing your own business. You can work according to your schedule while you work for yourself and even build your process to attract and retain customers. The more time and resources you spend, the more returns you achieve. You need the right mindset to sell insurance in the right way.
3) Flexible timings of work
Many office jobs allow their staff to be at their desks at 9 am and they have to sit until 6 pm throughout the day. Insurance agents, however, have flexible working times. You can choose to work as you like, as an insurance agent, or you can also set up your own office away from home.
If you're a homemaker, you can take advantage of the opportunity to become financially independent and contribute to your household income. Similarly, retired people can also create an additional income stream as an insurance agent by helping people understand and purchase insurance plans. This also works for people who are already busy with other occupations as a great source of part-time income.
Once you become a life insurer or agent, you can pick the time and place you want to work.

4) You can learn from the industry experts
Once you become an agent of a reputable insurance company, the expert-led training programs provide you with plenty of opportunities to develop your personal and professional skills. The training may include instruction in the classroom, field exposure, and one-on-one coaching.
The industry is keen to provide their agents with training and development support and thus provide additional training, organize seminars/workshops to help them learn more and network with others. Again as an insurance agent, you have the choice to learn from the industry's best and keep up-to-date with the latest events.
5) You can make a difference in others' lives
Do you think that the lives of people can only be positively affected by occupations like doctors and teachers? Insurance agents are similarly compensated as their job helps people create a property, take care of children's education, transfer wealth from generation to generation, plan for retirement, and more.
The insurance industry gives you a golden opportunity for people and society to make a difference. Insurance is an economic tool that saves businesses and families from falling into the vicious cycle of poverty. You can change lives as an insurance agent, and this self-satisfying feeling will hold you in high spirits.
Do you know that you can become a licensed insurance agent with GST Suvidha Kendra? Let us see why one must choose GST Suvidha Kendra to become an insurance agent.
Become a licensed insurance agent with GST Suvidha Kendra: A better opportunity
Becoming a licensed insurance agent with GST Suvidha Kendra is a great opportunity, and they would provide a significant breakthrough to your career.
This would be a great start to your career with much less investment needed, and you can also make a much-needed change in your career as a licensed insurance agent with GST Suvidha Kendra. You'd have plenty of chances to prove yourself and show how different you are from other agents.
Your role after joining GST Suvidha Kendra
You are free to set up your own office either at home or at any feasible place where you can quickly meet people
You must diligently read the training modules so that you can assist the customers properly
You are required to collect all the documents needed by us for all company-related work
You can contact us in case you face any issues or if you have any queries.
Commission Structure at GST Suvidha Kendra
Most people still think about how much fee they are required to pay when it would be charged and how. But you can rest assured with GST Suvidha Kendra that you will make the maximum gain every 15 days, and you will be paid directly into your accounts. If all of these sounds to your ears so appealing then take a look at the commission structure at GST Suvidha Kendra.
Thus, being an insurance agent, you have chances to earn a fair amount of money as the average would come up to 15%-28%, which is quite a lot.
Final Word
Hope this article gives you all the necessary details to become a licensed insurance agent. You can register yourself today and become a certified insurance agent. There are unlimited benefits and profits that you can earn by joining this field. Not only you can make a profit, but you will get a great platform to grow and add more revenue to your existing income.
You can register today with the GST Suvidha Kendra and become a certified Licensed insurance agent.

Share this post?