Patanjali vs GST Suvidha Kendra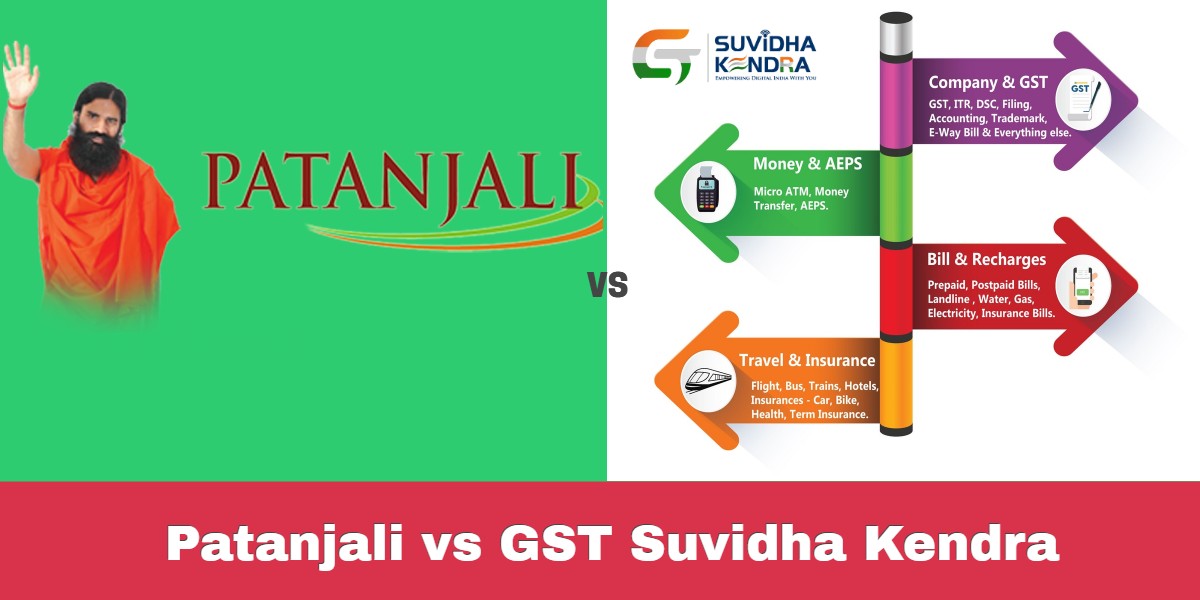 Are you confused about what work to opt for with small investment and great profits? Most of us are seeking these kinds of platforms these days and fortunately, there are a lot of opportunities available in the market. But, the question that comes to our mind before investing in them is are they reliable, what would be the ROI, do they have enough clients and many such questions like this.
To remove your confusion, here in this article we would discuss two such platforms on which you can rely and provide you with the insights of both. This would help in choosing the best one for you, so let's get started and see which one you can opt for and get maximum profits.
Patanjali- Complete range of Indian products
This is one of the popular brands which manufactures almost all range of Indian products be it health care, personal care, food products, home care, toiletries, Ayurvedic medicines and much more.
Patanjali just does not deal online but has its stores as well. So, they give you the option of both taking a franchise and opening a store or you can also add its products to your existing business.
Patanjali is an Indian company that encourages people to use Swadeshi products and focuses on keeping the revenue within the country. They have an open working culture with transparent policies.
What products does Patanjali offer-
Natural Health care
Natural Food Products
Herbal Home Care
Ayurvedic Medicine
Natural Personal Care
Fruit Beverages
You name it and Patanjali has it. Here you would get a vast variety of products to offer to the people.
After reading all this, are you curious to know what is the procedure and investment to join this company? We will make it easy for you as we have done all the research for you-
The first thing you would need to do is submit the following documents-
Photocopy of PAN card
Photocopy of Address Proof
Photocopy of TIN Number
A security deposit of RS 21000 / – Payable in favor of Patanjali Gramodhyog Nyas through RTGS or DD only.
Bank details
Premises -Rented or owned- (if rented, provide rent agreement).
You would need a huge investment of 1-2 crore for opening a store and a minimum of 2000sq ft land for opening a store but if you wish to become a distributor then you would need to put an investment of minimum 7-5 lakhs and an area of 300-1000 sq ft is required. For applying for the distributorship you would just need to fill up a form online and then you would get a call from the Patanjali team.
There must be many doubts coming to your mind regarding the investment as it is your hard-earned money. Don't worry we have something better than this for you, where the investment is pretty less and the profits are remarkably high. Yes, you are thinking right we are talking about GST Suvidha Kendra. This company is service-centric and ensures that all its distributors get paid for the hard work they do.
GST Suvidha Kendra- Service-centric company
This company sells its services online and has a very user-friendly website. This company deals in ticketing, recharges, online bill payments, travel, insurance and much. The more transactions you do the more money you earn. You can become its dealer and run your upfront store in just a few steps with a very small amount of investment. This company is really excellent to work with as they offer transparent work policies with no hidden costs or charges.
You must be thinking if that is true or not? But, the fact is that if you become their distributor then they not only provide you with short training but would also give you the marketing material needed to promote or sell the services. They have a lot of existing buyers and have their outreach in every part of the country.
They provide you with complete flexibility and freedom to work according to your choice. If you want you can work from home or you can also set up your own office if required. This is one platform where you can offer so many services to the customer by just one website, therefore making it really easy for the clients.
The services which GST Suvidha Kendra provides are-
Money Transfer
AEPS
Insurance
Loan Facility
Bill Payments
Recharge
Travel
GST Services
ITR
Tax Audit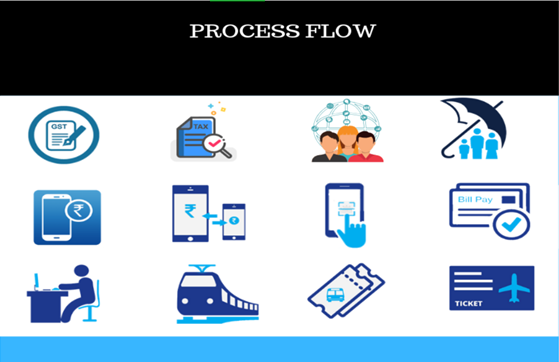 These are some of the services which they offer, you can choose the forte according to your interest and become the distributor. For example, if you are an expert in travel advice or have an interest in it then you can opt to become a travel distributor.
The next question that must be knocking your head is what would be the investment and how can you apply for it?
The registration is very straightforward and trouble-free. Just a few steps and the rest of the work is done by GST Suvidha experts. You would just need to provide them with-
1 photo
1 photo ID card
Location
Once you fill in the form and submit these documents they would check the nearest GST Suvidha Kendra around your location and give you a call within 24 hrs.
Once your documents are approved, you would need to make a payment according to the services you opt for. As there are few services for which you need to pay Rs.20,000 and for others it is Rs.24,0000. The next important and interesting part for you is that you would get coupons for the amount you pay and you can avail any services from GST Suvidha Kendra. This means you already have a way to get your investment back.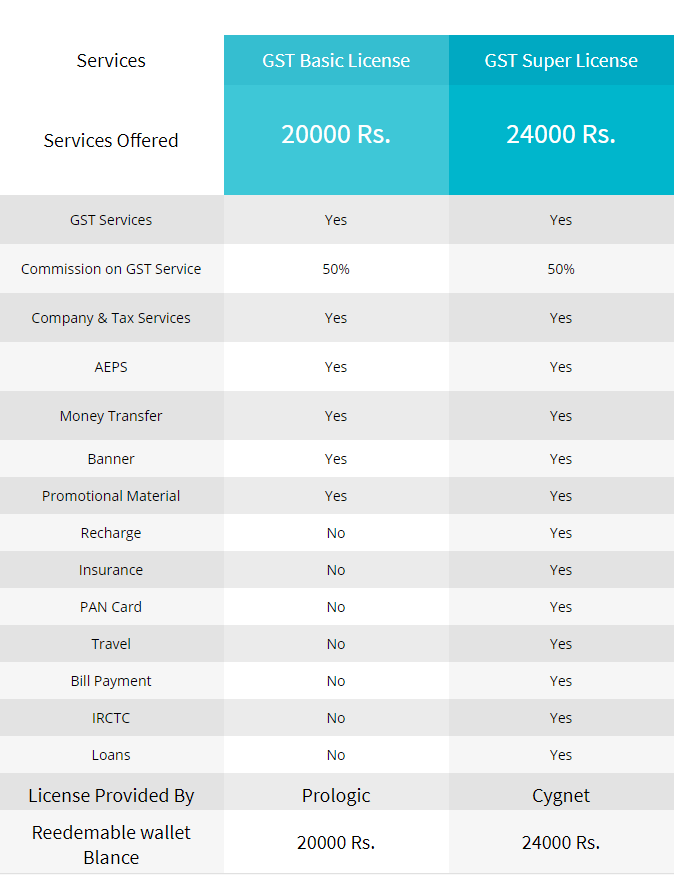 Benefits of paying the registration fee-
License and software- You will be given access to the software and the Login page wherein you can place new orders.
You would get Rs. 100 discount on all the services. For example, the GST registration fee is Rs. 400, and your commission is 50%. With this coupon, you have to pay fees of Rs. 300.
Services- They provide the cheapest services in the market.
For example, the GST Registration cost is Rs. 400, and the cost of GST filing is Rs. 200.
They also provide more than 200 services, including Insurance, Travel, AEPS, Money Transfer, PAN, Bill, and recharge.
The Promotional Material
You will be provided with the promotional material like user manual, CRM instruction manual, information kit about the services, etc.
Training: You will be given four days of training.
Additionally, you would get round the clock support, training, 20 clients would be sent your way, for every GST related service you would become an approved agent, etc. Thus if we talk about this company all we can see is advantages and a lot of money coming your way.

Which one is better?
After reading all this what would your choice be? GST Suvidha Kendra, of course, as if we compare it with Patanjali the investment is less, competition is less, communication is better and profits are more. As this is one website where people would love to approach you and it makes their task easier, quicker and economical. Go for its distributorship today.

Share this post?