Become a Tax Consultant with GST Suvidha Kendra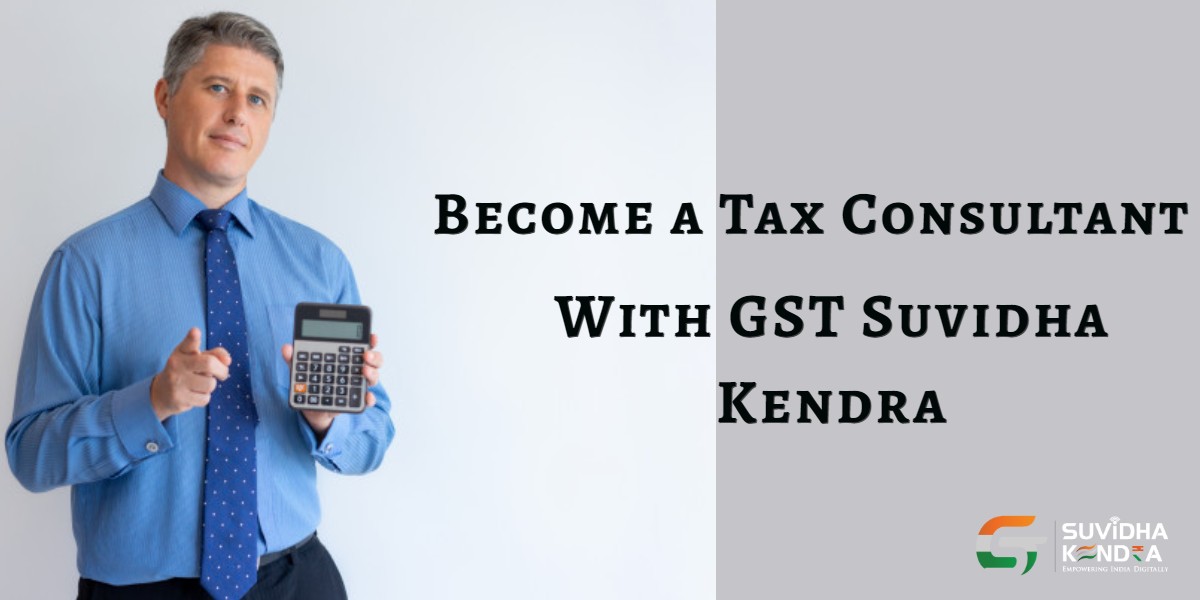 Are you a housewife or a retired person looking to earn money from home? Are you looking for some excellent employment opportunities? If you have done proper research on the internet then you must have come across various types of part-time jobs.
Do you know there are suited opportunities for you at GST Suvidha Kendra? Here you can earn extra by becoming a Tax Consultant. This is an exciting opportunity for anyone who is looking for some extra income and has a little investment to make.
You can become a part of GST SUvidha Kendra as a Tax Consultant after successful verification of your application. We at GST Suvidha Kendra help you by providing all the marketing materials that are required for a Tax Consultant to function.
Being a Tax Consultant, you need to find potential clients around you who look out for some fresh GST Registrations and GST Fillings.
Once you register yourself to be a Tax Consultant with GST Suvidha Kendra, you will be provided with proper training with an approved license. But, before this, check if you are eligible.
Are You Eligible?
The procedure for joining GST Suvidha Kendra as a Tax Consultant is the easiest task. Are you aware of the eligibility criteria? If not then read it below:
Anyone who is a citizen of India
Must be minimum 12th std pass
Must have computer knowledge and internet knowledge
Must be ready to work from home or office
Should carry one photo ID card and one photograph
If you happen to fulfill the above-mentioned criteria, then you are eligible to join GST Suvidha Kendra as a Tax Consultant. You don't require any experience letter or any other experience certificate for joining GST Suvidha Kendra as a Tax Consultant.
Application process
The application process to become a Tax Consultant at GST Suvidha Kendra is very simple and smooth. You must carry the following documents for the KYC submission form:
You must carry 1 Photograph
You must carry 1 Photo ID (either of Aadhar Card, Passport, PAN Card or Voter ID)
You need to provide address of your location
After the submission of all the documents, your task is complete. After receiving your application, our GST Expert will be in touch with you to verify your address details and other submitted documents.
After verification of your documents, the GST expert will get in touch with you over a call and you will be asked to sign the agreement and pay the license fee which is Rs.24000. Getting a call from GST Expert means you are selected to become a Tax Consultant with GST Suvidha Kendra.
Your training would start from the very next day when you get the agreement, and also you would get the promotional material which would include banners, visiting cards, letterheads, etc.
The commission rates offered for Tax Consultants are also lucrative. Check them out below:
What is the Commission Structure?
The commission structure of GST Suvidha Center is shown below.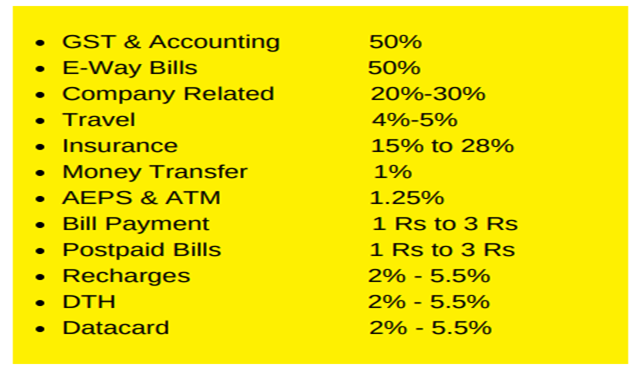 Consider that in the first month you get around 15 clients. All the 15 clients should do the GST Registration. In this way you get 15 clients for accounting, and to file the GST returns.
The GST registration can be done only once. Filing GST return is a monthly process along with accounting.
In the next month, you obtain more 15 clients and GST return filing accounting process repeats.
In the same way, if you happen to continue with your efforts then you can get almost 180 clients in a year.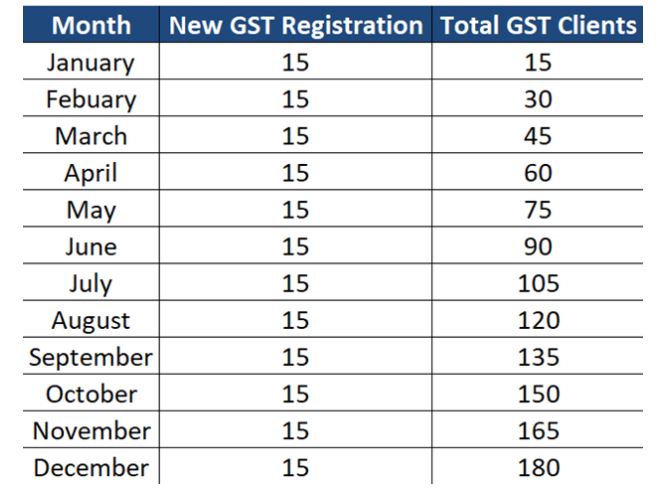 So you have chances to earn quite some money as a Tax Consultant, as the average commission rates would be about 15%-28%, which is a lot.
In addition to clearing your doubts, you can measure your monthly profit according to the work you have done, GST Suvidha Kendra has provided you with the Commission calculator.
List of GST Services covered under GST Suvidha Kendra License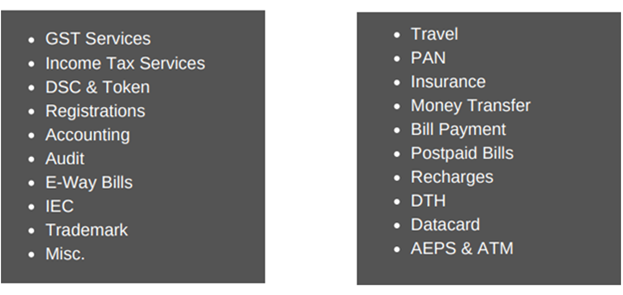 Various advantages of paying for GST Super License-
When you pay for GST License, you will have added benefits that you will get after paying your fee. Various perks that you can enjoy after paying the license fee are mentioned below:
You will be provided with coupons that are equivalent to the amount you have paid
You will be provided with the training material
The GSTN – GST approved the license
You will be provided with GST Promotional material
You will get a set of all the GST related services
24×7 help desk support
The GSK engagement services
Every Tax and Company related services
Get Rs.100 discount on all the services
Become a part of GST Suvidha Kendra
Doesn't it sound like best chance to improve your career after reading this? Here you need a little initial investment, and then you can earn enough money. The application process is simple and no experience is required beforehand. You will be properly trained and will also know the entire process in detail. So, without any thought, join GST Suvidha Kendra and become part of GST Suvidha Kendra today.


Share this post?