Home Insurance in India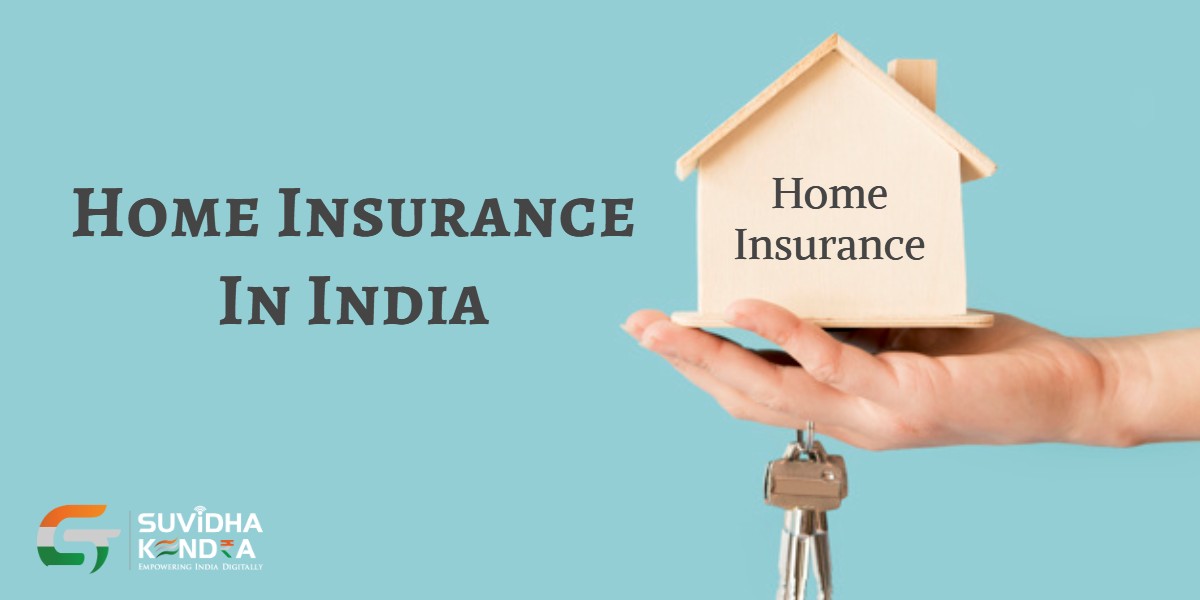 1. Why is it important to insure your Home?
2. Types of Home Insurance
Household Articles Insurance
Standard Fire Insurance
Natural Calamities Insurance
Public Liability Insurance
Building Insurance
All-Risk Insurance
3. What are the features of a comprehensive home insurance policy?
Damage Cover
Main Structure Cover
Additional Structure Coverage
Personal Property Cover
Alternate accommodation cover
Liability Cover
Property Damage Liability
Medical Liability
4. What Factors Affect your Home Insurance Premiums?
Location
Personal Factors
Features of your house
5. What are exclusions in Home Insurance Policy?
6. How do I reduce my Home Insurance Premiums?
Increase the Deductibles
Install Safety Features
Home Location
Reducing minor claims
Availing Bulk Discounts
Minimizing Unnecessary Add-ons
7. What are some myths about Home Insurance?
Home insurance is very expensive
You must be a homeowner to purchase home insurance
Lodging claims during a crisis is a cumbersome process
My premium will increase the moment I file a claim
Low Premiums invariably mean low cover and thus it's not worth it
You will receive the total original value of your home or appliance if it's totally destroyed or stolen
8. What are the things to keep in mind while buying Insurance?
9. How to File a Claim for Home Insurance
Documents required for Fire Insurance Claim
Documents required for Alternate Accommodation
Flood Insurance Claims
Theft and Burglary Insurance Claim
10. How to File a Complaint against your Insurance Provider?
HOME INSURANCE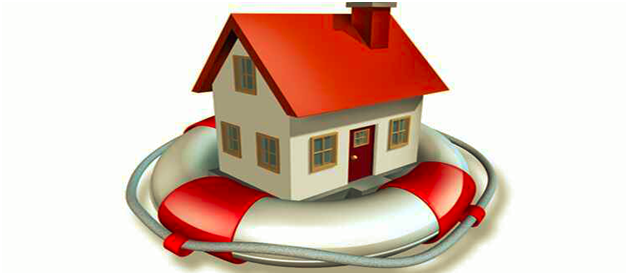 Home insurance is a special sub-set of insurance to protect the basic structure of the house and articles and people inside it. A house is the most expensive thing people will buy in their entire lives. Further, to convert a house into a home, you have to invest in expensive furniture, appliances, and even decorations. Your house and the inside are at risk for myriad factors such as natural calamities, electrical fires, gas leaks, water damage, etc. It makes sense to invest a small amount in insuring such an expensive article.
Statistically speaking, we are still a developing nation and the majority of our country is poor relative to the rest of the world. Most people in our country take out a home loan to afford a house. Moreover, if your house is damaged for some reason, you would still be liable to pay off the entire loan. The importance of investing in home insurance would thus be obvious. However, in reality, less than 3% of the homes in India have home insurance cover. The number is abysmally low compared to over 95% in countries like UK, US, Australia, France, and our neighbor China. One of the reasons for such low numbers is people don't know how simple it is to now compare plans and buy home insurance online to best suit your needs. To raise awareness and protect more homes in India, here are some important questions about home insurance that you need to be aware of.
1. Why is it important to insure your Home?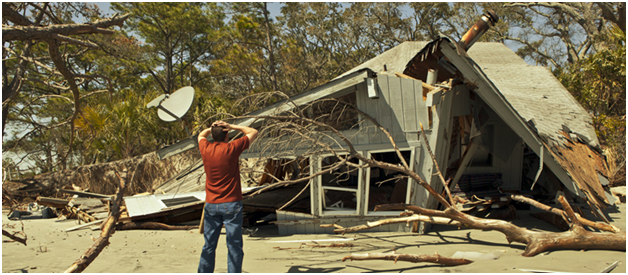 Here are the main reasons why you should consider purchasing a home insurance policy.
A home insurance policy protects you against bodily injuries and property damages caused to other people for which you may be legally sued by other people. Insurance also covers injuries caused to yourself or your family members.
Home insurance covers you against natural and man-made disasters like earthquakes, floods, cyclones, etc. the effects of which may be devasting on your finances and totally leave you bankrupt.
Home insurance will provide you accommodation and living expenses in case your home is permanently destroyed or you have to live somewhere else due to major repairs.
Your house is made into a home by you after investing in household articles, and appliances over the years. Insurance will cover the value (up to a limit) of these articles inside your house.
One of the most important advantages is that it will make it easier for you to purchase a home loan from a bank, or use your house as collateral for other transactions.
2. Types of Home Insurance
Household Articles Insurance
The household articles insurance will reimburse you for the loss of household articles such as furniture, appliances, jewelry, crockery, etc. present in your home during the cause of the claim. However, it is important to note that the value of the articles would be calculated at the market value which was subsisting at the time of lodging the claim, and not the value at which it was purchased. Also, typically there would be maximum cover limits assigned to different types of articles under the policy. Having only household articles cover without cover for the building itself may be suitable in case of tenants who will want to only protect their personal items as they do not own the home. However, beware that a landlord can still sue the tenant for wilful damage to the property or damage due to gross negligence.
Standard Fire Insurance
Fire Insurance as the name suggests covers reimburses you for damage caused to your home due to fire. They may be already included with your basic home insurance policy, many times needs to be purchased as a separate coverage especially if your home contains special or expensive items that cannot be covered in a vanilla policy. Generally, all sources of fire such as gas leakage, faulty wiring, and natural causes like lightning, cyclone, etc. are covered. They also usually include smoke accumulation and water damages caused due to fire and may pay for alternate accommodation arrangements required by the owner due to uninhabitable living conditions at home. Some general exclusions or "excesses" may include damage caused due to war, nuclear hazards, pollution, burglary, etc.
Natural Calamities Insurance
Natural calamities insurance covers damages to your home against natural disasters like floods, earthquakes, cyclones, etc. It is thus important to buy coverage for only those disasters which you anticipate will affect your home so as to not inflate your premiums unnecessarily. So if you live in an earthquake-prone zone it is a good idea to limit your policy to coverage of earthquakes, and similarly, if you live near coastal areas limit it to floods and hurricanes. It is thus important to check what kind of natural disasters your area is historically and statistically vulnerable to.
Public Liability Insurance
You may be held liable for injuries or damages caused to property or persons of third parties such as your neighbors, the public or someone staying below your flat, if it results due to a mishap in your home, such as fire or water damage. In addition to monetary loss, there is a loss of reputation and legal expenses involved. The public liability insurance secures you against such monetary and legal expenses up to a certain amount according to premium paid. The coverage may extend to Any One Accident (AOA) which insures one accident during the whole term of the policy and Any One Year (AOY) which covers one accident per year. Please note that damages arising out of natural causes like floods, cyclones, earthquakes, etc., war, Act of God, and damages caused due to intentional actions by the policyholder will not be covered under this policy.
Building Insurance
The building insurance policy as the name suggests is only meant to cover damages only to the building, i.e. the roof, walls, ceiling, floors, door& windows, fitted kitchens, and built-in cupboards and cabinets, whether be it an apartment or personal home. It also covers some outer structures like outdoor garages and sheds. However, furniture (non-attached), appliances, crockery, etc. are not covered. Also, fences, gates, boundary walls, main-supply pipelines are also generally excluded. Coverage includes incidences like fire, falling trees, gas leak explosions, earthquakes, water pipe bursting, etc. Purchasing only a building insurance policy without the cover for household articles inside may be suitable for landlords who are letting out unfurnished property, as they do not stay in the building and thus all furniture would be belonging to the tenants themselves.

All-Risk Insurance
All-risk insurance is a policy that gives comprehensive coverage to both the structure of the building as well as all inside household articles like furniture, fillings, appliances including expensive items like jewelry. Further, all causes such as fire, flood, other natural calamities, theft is included. Even public liability is covered. They're just a few exceptions such as natural depreciation due to wear and tear war and nuclear damage, loss during cleaning and repair, loss to brittle and vulnerable substances, and sometimes mechanical and electrical breakdown. Of course, wilful damage and that caused due to gross negligence is also excluded.
3. What are the features of a comprehensive home insurance policy?
A comprehensive policy may contain the following types of components subject to the policy terms.
Damage Cover
The most basic purpose of a home insurance is to provide you reimbursement for damage suffered. The damage may be of different kinds, i.e. to the house itself, internal component or adjoining structures outside. Let's further breakup damage cover into its fundamental components,
Main Structure Cover
Your house itself is the most basic structure that is covered under this type of coverage. It includes the walls, ceilings, floors, windows, and doors of your home. Fixed structures such as heating or air-conditioning unit, fixed cabinets and cupboards, plumbing, etc. may also be covered under this policy. However, it is important to note that damage to the land underneath the property is not a part of this coverage.
Additional Structure Coverage
The next components covered are structures which are adjoining or just outside the main house building, but included as part of the property. Structures such as fences, main gate, outside garages, pool, fence or wall, mailbox, and structures along the driveway are covered under this head.
Personal Property Cover
Personal property cover protects articles inside your home which may include things like non-fixed furniture like beds, dining tables, racks, curtains, cushions, etc., electrical appliances like fridge, tv, toaster, air conditioners, etc. However, only those items that are documented at the time of purchase will be covered. Such items are categorized and counted by the insurer and it important to note that individual maximum limits of cover are imposed for each type of item beyond which there shall be no coverage. Extraordinary and expensive items such as antiques and jewelry are also covered provided that they have been declared to the insurance company and its value has been appraised.
Alternate accommodation cover
In case your home has been totally destroyed or rendered unlivable due to repairs or bug infestations., requiring you to rent other accommodations on a temporary basis, the alternate accommodation coverage will provide for the expenses such as house-rent, utility fees, etc. A daily allowance might even be provided for food and travel provided it was included in the policy. However, it is important to remember that there a limit to the coverage provided. In case your policy provides for reimbursement subsequently to you disbursing funds from your pocket first, you must diligently keep receipts for all expenses to present submit along with the claim.
Liability Cover
Liabilities cover protects you from legal liability brought against you by a third party due to property damages or bodily injuries suffered by the third party because of events originating from your home. Liabilities cover is basically of two kinds.
Property Damage Liability
This protects you from liabilities brought due to damages caused to the property of a third party which originates from your property. For e.g. a tree in your garden gets uprooted and falls into their garden causing damage to their fences or house, or your main water pipe floods and water seeps through the floor into the flat of the person staying below you through their ceiling, or a short circuit caused by you takes out the power supply of the building and spoils the food in your neighbors fridge.
Medical Liability
There are some instances when a third party might be injured inside your home due some negligence on your part, such as slipping on a wet spot on the floor and spraining their back, or slipping on the ice formed on your doorway during the winter, or being cut by a sharp tool in your garden which you forgot to keep away. These situations require you to pay for their medical treatment or hospitalization is required, and the medical liability cover reimburses you for such expenses.
4. What Factors Affect your Home Insurance Premiums?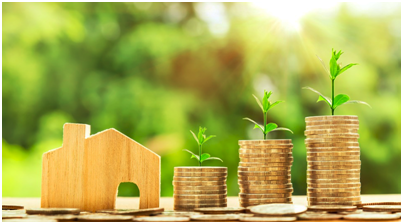 Your home insurance premiums depend upon a variety of factors. Here are some are of the main ones.
Location
The location of your house is the most important factor as insurance premiums are decided on the risk of happening of a claim event. So purchasing a home in a natural calamity prone area like floods, earthquakes, and cyclones automatically raises the risk of a claim event occurring and would justify insurance companies charging you with higher premiums. Living in areas with higher human-induced risk factors such as mob violence, political clashes, and accident-prone zones also inflate premiums.
Personal Factors
Insurance premiums are never the same for everybody even for the same article being insured. Your insurance premiums would also depend upon some personal factors that apply to you. If you have a bad claim history, meaning that you have lodged many claims in the past sends a signal to the insurer that you may be negligent and may lodge a lot of claims in the future also, that's why they would charge you a higher premium. Factors such as smoking lead to deterioration of the articles in your home. Habitual drinking may increase the chances of you causing negligent acts such as forgetting to turn off the gas or leaving the air-conditioner on while going out – which may cause an electrical fire – increases premiums payable to cover the contingent risk in the eyes of the insurance company.
Features of your house
Older homes will be charged higher premiums as it thought that their structural integrity is not as robust anymore and has deteriorated over the years. Further, older homes more often have sub-standard wiring compared to modern standards and lack safety features such as miniature circuit breakers and proper earthing which increases the risk of electrical fires. Insurers charge higher premiums to cover these possible risks. Building materials such as brick houses in earthquake-prone zones which decrease their flexibility to withstand the earthquake and wooden houses in forest fire-prone zones also affect premiums.
5. What are exclusions in Home Insurance Policy?
Exclusions in insurance contracts are events and causes of damage that will not be covered under the policy. Some exclusions are partial in nature and can be purchased as add-on covers. Whereas others are absolute exclusions which for which no add-ons can be purchased and they will not be covered under any circumstances.
Some reasons for exclusions are things like war which are likely to affect a lot of people at the same time and it would totally bankrupt the company. Many risks are also covered under a different policy, such as property damage due to damage from a vehicle is covered under third party automobile insurance. Somethings are caused intentionally and it would just be exploiting the insurance company fraudulently to cover them. Some risks like wear and tear are eventually not contingency and it would not make sense to cover them. Some people also keep illegal things like guns which should not be insured. And lastly some things like setting a cover to stop the falling rain should have been the responsibility of the insurer only and the company should have them pay for that.
Here are some common exclusions generally found in home insurance policies –
The destruction caused due to war or very large scale violence and unrest.
Destruction due to terrorism and nuclear weapons.
Damage caused by pollution, which is not restricted to the corrosion of household structures but your appliances and furniture inside also. Consider taking steps like regular dusting or investing in an air and water purifier to mitigate this risk.
Damage due to large scale forest fires, earthquakes, and hurricanes, though this may be purchased as an add-on if required.
Damage due to natural wear and tear and corrosion or rust over the years.
Damage to temporary or kaccha/temporary structures.
Expensive luxury items like jewelry or designer clothes, and antique furniture. Cover may be purchased as an add-on after getting the items appraised. This may require paying high premiums and other fees for appraisal and expert opinion Generally. though, however, cover is still limited to a percentage of the total value unless special high-value insurance is purchased separately.
Damage due to pets, such as instances of dogs chewing through wires causing electrical outage, destroying furniture by chewing, defecating or urinating on them, etc. Some recognized aggressive are banned outright.
Damage caused by other people staying over at your house, or you letting out your home like an Airbnb.
Claims may also be rejected if you are using your home for business purposes.
Damage due to gross negligence or risks that were in your knowledge as likely to occur, but you didn't take any remedial measures.
Damage caused intentionally or fraudulently.
Damage caused due to criminal activities.
Damage attributed to house remaining vacant for a long time
6. How do I reduce my Home Insurance Premiums?
Insurance premiums are on the rise. This is a natural effect of inflation and rising property prices. Further, as your future purchases like new furniture and expensive jewelry is added to the roster, that will inflate your premiums as well. We are here to aid you with some strategies to keep a check on those premiums.
Increase the Deductibles
Deductibles in the industry mean the threshold that you need to pay before the reimbursement from insurance kick-ins. It is similar to co-pay in health insurance. It is not often worth the effort to lodge an insurance claim for minor expenses which you can take care of yourself without a big dent in your budget. Thus, it is a good idea to maximize your deductibles according to your income as it will keep those insurance premiums from inflating unnecessarily, especially since you may not need to lodge a claim after all.
Install Safety Features
Insurance premiums are basically calculated by insurance companies after estimating how much of a risk is posed by your situation. If you minimize this risk by yourself, you can automatically keep those premiums in check. Installing safety features likes like quality wiring, surge protector, MCB, backup generator, smoke detectors for fire safety, and deadbolts for theft prevention gives insurance companies the assurance that you will not need to file a plethora of claims and they will keep your premiums low.
Home Location
Your location has a big effect on the amount of premiums chargeable. If you live in an area that is historically prone to natural calamities like floods, earthquakes, and cyclones you will automatically be charged higher premiums without any fault on your part, as there is a bigger statistical risk of a claim. You can obviously avoid this by constructing a home away from these calamity-prone zones. But if that is not possible make sure you invest in safety features, like reinforced foundations or wooden frames in earthquake-prone zones, toughened glass in windows in cyclone-prone zones and likewise.
Reducing minor claims
Even if haven't maxed out your deductibles, you should avoid filing unnecessary claims for minor things which will not cause a major ripple in your budget. This is because for the short-term minor gain of a small amount, you will be spoiling your claim history and this will automatically lead to an increase in your premiums from the next year. This ends up being more expensive in the long term.
Availing Bulk Discounts
You can often negotiate a discount if you buy all your insurance such as health, life, vehicle, and home from the same company. However, this is a double-edged sword though as we always recommend you do a little bit of research to compare insurance premiums online to see where you are getting a better deal. As the insurance sector is getting very competitive, companies are coming up with new plans with lower premiums and attractive features all the time, which you will miss out on if you stick with one insurance provider. So the choice is yours. Be a little proactive and your wallet will thank you.
Minimizing Unnecessary Add-ons
Add-ons seem very attractive and enhance the value of your insurance policy, however piling up unnecessary add-ons which you have very little probability of claiming does nothing for risk minimization but does everything for premium inflation. Be a little prudent and avoid frivolous add-ons. Scrutinize the policy document to check if your insurer has signed you up for some add-ons without your knowledge as a standard policy. You can compare home insurance policies online with all information of add-ons available at your fingertips.
7. What are some myths about Home Insurance?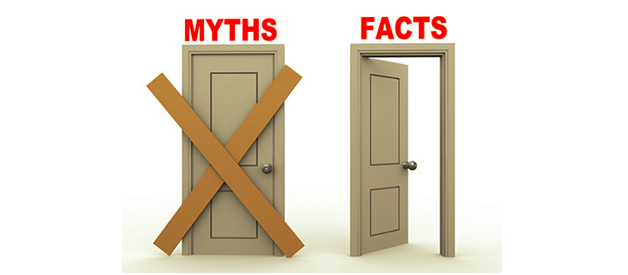 Home insurance is very expensive
This is one of the most pervasive myths and it is unfortunate because it deters so many people from insuring their home which they spent their life savings on. In reality, your insurance premiums are a fraction of the cost of your home. A home worth Rs. 50 lakhs can be insured for less than 2700 rupees per annum. Compare plans and purchase home insurance policies online to get better bang for your buck.
You must be a homeowner to purchase home insurance
There is no stipulation that you must a homeowner to purchase insurance. In fact, there are policies geared towards tenants which only protects articles and furniture inside the house which is bought my the tenants themselves leaving the house itself to be insured by the homeowner.
Lodging claims during a crisis is a cumbersome process
Not true. In the aftermath of a major crisis or a large scale natural disaster, major insurance providers set up field offices in the affected area to assist the victims. Forms are available and documents are stored digitally to make streamline the claim process. Assessment of the damage is done through digital means so that delays can be minimized. You can also file a claim online or call the helpline of your insurance provider and they will assist you through the entire claim process.
My premium will increase the moment I file a claim
Your premium will not increase if you file just one claim. However, filling too many can cause give an occasion to increase it. It is thus a good idea to not lodge frivolous low-value claims and maximize your deductibles to minimize premiums.
Low Premiums invariably mean low cover and thus it's not worth it
This is only half-truth to this statement. While it is true that your coverage amount is decided on the basis of premiums, you can take a lot of proactive measures like installing security features like installing security systems, quality wires, and the right building materials like wood in earthquake-prone areas to lower premiums. It is also recommended that you maximize your deductibles as this has the dual benefit of getting lower premiums and incentivizing you to get that no-claim bonus, which is reducting premiums due to no claims for a continuous number of years.
You will receive the total original value of your home or appliance if it's totally destroyed or stolen
For appliances, the value received you is actually decided by premiums. Though it is possible that you may get the full original value (reinstatement value), more often than not the insurance covers part of the value, takes into account construction expenses and deducts depreciation (indemnity value).
8. What are the things to keep in mind while buying Insurance?
Here are some of the things that matter the most while buying home insurance.
Do preliminary research regarding the reputation and financial health of the Company online as a company which is in dire straits financially, will take a lot of time to process claims, and search for frivolous reasons to deny and undervalue claims.
Be precise about your coverage needs and do not pile up unnecessary add-ons as this will inflate premiums.
Take advantage of deductibles to keep premiums in check.
Focus more on the claim settlement ratio and customer service of the company because these are the factors that will actually matter when you try to lodge a claim.
Compare insurance online to take advantage of newly launched competitive plans.
Enquire about a loyalty discount from your current insurance provider.
Keep invoices for every major article in your home that you have insured.
Send a yearly updated list of all major articles that you have purchased in the previous year to the insurance company to add them to the coverage.
9. How to File a Claim for Home Insurance
The first step is to notify the insurance company as soon as possible by phone or email, that a claimable event has occurred. This is just a preliminary intimation and detailed documents and proof can be submitted within the next 2 weeks. The next step is to inform the police, in case of a fire, theft or burglary as the insurance company requires diligence on your part to take initiative to apprehend the guilty person. Thereafter you must submit all invoices, photos, documents, and proof to the insurer, who will thereafter send surveyors to investigate the damage.
Documents required for Fire Insurance Claim
Duly filled in Claim Form
FIR copy
Fire Bridge Report
News Paper clippings (if any)
Photos
Title Deeds and Layout plans
Relevant bills and invoices
Estimates of Repairs
Documents required for Alternate Accommodation
Duly filled in Claim Form
Proof of rent paid for such alternate accommodation in case of reimbursement claim
Proof of actual occupancy at the accommodation
Flood Insurance Claims
Duly filled in Claim Form
Meteorological Dept. report
Estimate of loss
Title Deeds and Layout Plan
Estimates of repair from an Engineer (may be accredited by the insurer)
Bills of repair (in case of reimbursement claim)
Theft and Burglary Insurance Claim
Duly filled in Claim Form
FIR copy detailing items stolen and subsequently Final Police Report
Original Invoices of items (you should store such invoices as far as possible)
Newspaper Clippings (if present)
Indemnity Letter
No-Trace Certificate issued by the Police and certified by the Court
10. How to File a complaint against an Insurance Provider?
If you are unsatisfied or feel like the claim has been unfairly rejected, or deliberately delayed, then there are a few avenues to explore for redressal.
A grievance may be lodged with the designated grievance redressal officer of the insurance provider itself, who is usually a member of the senior management.
A formal complaint may be lodged with the insurance ombudsman of the Executive Council of Insurers of the concerned state whose decision is binding on the insurance provider.
A complaint may be lodged with the grievance redressal cell of the consumer affairs department of the Insurance Regulatory Authority of India (IRDA) by sending an email at complaints@irda.gov.in or by a phone call on 155255 (or) 1800 4254 732. The IRDA may also be contacted through the Integrated Grievance Management System (IGMS) at igms.irda.gov.in.
Finally, you can also complain to the National Consumer Helpline by signing up online, giving a call on 1800-11-4000 or 14404 or SMS to 8130009809 or signing up on the app, litigation may be lodged at a consumer court of the judiciary. Off late there has been an increase in private complaints against insurance companies.

Share this post?