What is Money Transfer Business In India? How it Works with Domestically?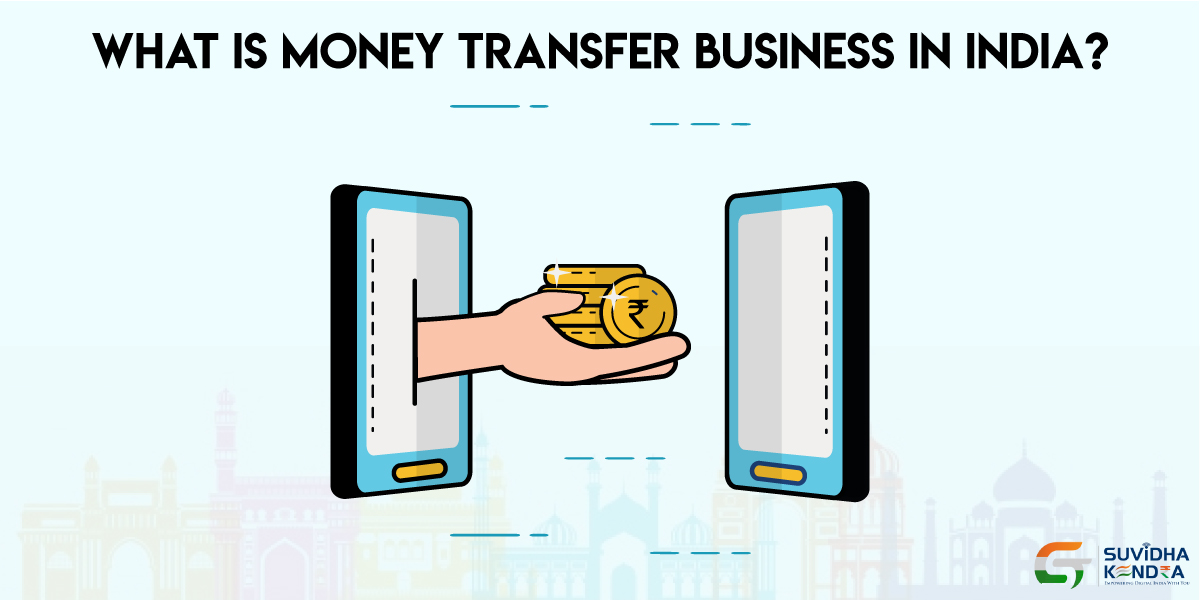 Finding an appropriate business with less investment has become a big challenge nowadays when the competition is at its peak and the sources of income have reduced. Do you feel the same too? If yes, then don't worry, we have a wonderful solution to all your problems. Money Transfer Business, it has gained a lot of popularity in recent times.
In the money transfer business, you get access to send money quickly round the clock to any IMPS bank supported in India. Domestic Money Transfer is a service that is provided by numerous companies to transfer money from one account to another in any part of the country.
The process of transferring money is really simple. The person who wants to send the money would have to deposit the amount to the DMR agent. Then the agent would transfer the amount using NEFT or IMPS technology to the sender. Its process is really simple and straight-forward.
The benefits of using this process are-
No more standing in line for sending money
Easy to use
Even without a bank account, you can get the amount transferred
Safe and Secure
No risk of carrying cash
Approved Payment System
Flexible system
Money transfer to the beneficiary within 24 hrs.
After knowing the advantages of money transfer, does it feel like doing the same work? You can also become an agent and earn a lot of money by providing this service to various customers. If you want to become an agent and earn money through this, then there is a great platform for you.
GST Suvidha Kendra- Money Transfer Application
This can be an amazing organization for you if you wish to become an agent and want to provide money transfer services. This company offers you the convenience to transfer money from your place to any bank account within India. GST Suvidha Kendra has designed a great structure to make sure a safe and secure transfer of money to the appropriate bank account within the country.
Their main focus is digitizing cash and to grow their reach in the time to come by providing services by local agents across the world. They provide you with a great commission on every transaction that you would do. It would make the work easier for the customers that are the main reason why people want to join their network. GST Suvidha Kendra provides you are a very reliable and fast direct money service that would remove any scope of delay or client dissatisfaction. Their only focus is on striving to improve money transfer business so that they could achieve customer satisfaction.
Working with such a company can be a pleasure for you, as they not only offer money remittance services but also deal in bill payments, GST services, travel, insurance, AEPS, loans and much more.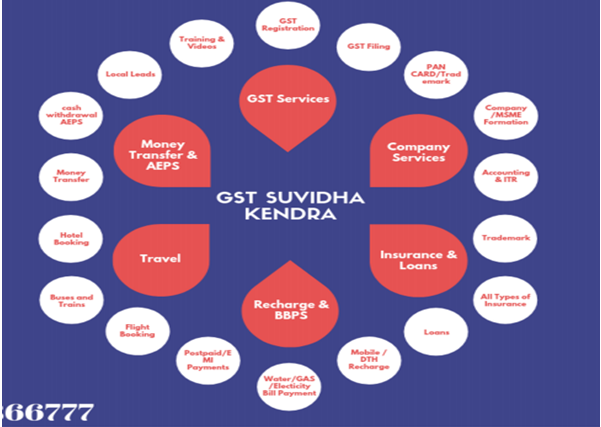 The good thing is that joining them is really easy and just takes a few steps to become a part of it. For registration, you would need to fill a few details which are –
Name
Email
Mobile Number
Area
City
Pin Code
Once you complete the form and submit it, the GST expert would check your pin code and give you a call within 24 hrs.
This was about the application process, as your application gets approved you would have to pay a fee of Rs.20,000 if you want a basic license and if you wish to go for a super license then you would have to pay Rs.24,000. Along with this fee, you would get dozens of benefits, some of them are-
Promotional Material
Training Material (English/Hindi)
GSTN-GSP Approved License
Round the clock customer support
You would get all the money you paid in your GST wallet in the form of Rs.100 coupons, which you can use for any service that you take from them
You would be paid the commission twice a month
Competitive Service Pricing
CRM portal
These were the few benefits that you would get after paying the fee. The best part is that you get all the money back in the form of coupons which you can redeem any time by using GST services. Therefore, by just paying a small amount you get so many perks, plus it would also help you in making a lot of money.
Commission and Earning
You must be waiting to know what is there in it for you. GST Suvidha Kendra pays really well to its agents and as mentioned above you would get paid twice a month, which might increase your motivation even more. Here is the commission structure for you-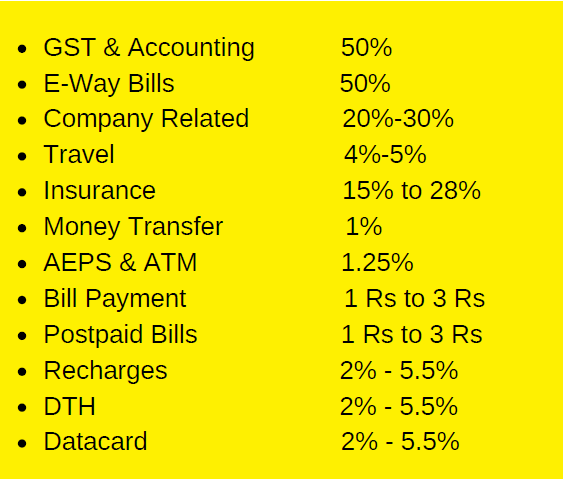 This means that on any transaction that you would do, you will be paid 1% of it. For example, if you transfer Ts10,000 for your customer, you would get a commission of Rs.100. This is a very easy and quick way of earning money with GST Suvidha Kendra, so you can get their software and start earning.
How You can get Money Transfer Software from GST Suvidha Kendra
As mentioned in the above paragraph, it is very easy to become their agent as in just a few steps you can open the door of success for yourself. You should also check first that if you are eligible to join them or not. For being eligible-
You should be an Indian citizen
Above 18 years
12th pass
Basic computer knowledge
They do not ask for any experience or additional course for joining them. The application process is simple for getting the money transfer software-
Submit the documents which should include 1 passport size photo, copy of PAN card and Aadhar card
After that GST would verify your documents and address
You would have to pay for the fee (mentioned above)
You would be provided 4 days training
Now, you are good to go and offer services to people and help them transferring money. Their system is really straightforward and easy to understand as they have no hidden terms and conditions.
Bottom Line
If you want to earn a good profit with less investment then GST Suvidha Kendra is one of the best companies for you to work with. They not only focus on their growth but ensure the growth of their employees along with them. Be a part of this well-known organization, which offers you a great juncture to your career along with earning a good amount of money. So join them today and take the first step towards your success.

Share this post?